10Royal Hope Hospital
Florida, USA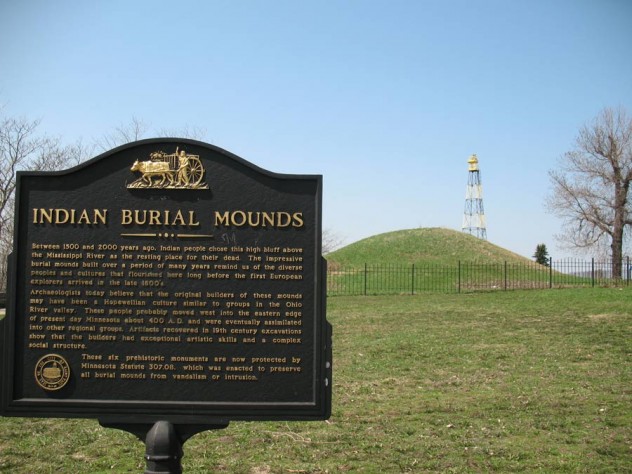 Located in St. Augustine, Florida, Royal Hope Hospital was a Spanish military hospital from 1784 to 1821, before eventually being demolished. A replica of the original hospital was later built to house the wounded during the Seminole War. Eventually, St. Augustine city workers were attempting to repair some water lines and dug in the area of the old hospital, only to discover that it had been built on what appeared to be an
old Native American burial ground
.
Yes, we are talking about a real-life example of the infamous horror movie trope (
Poltergeist
was scary, okay?). As you might expect, due to its rather gruesome history, and the fact that it was constructed on those sacred grounds, many reports have suggested it is, in fact, one of the most haunted places in all of Florida.
In the surgeon's office, there have been reports of the equipment shaking on its own; while in the ward, visitors have said that the beds have actually jumped and knocked at their legs as they passed by. All of this despite the fact that it is not the original building. However, those who believe say the spirits of those who died at the hospital have remained on the grounds through all of these years.
9Tranquille Sanatorium
Canada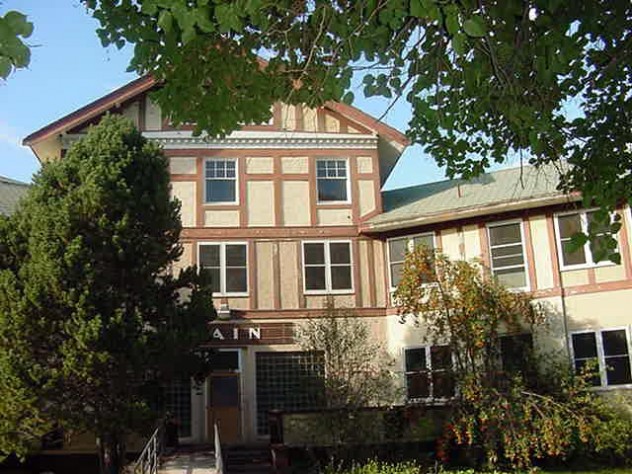 Located on Kamloops Lake in British Columbia, Canada, Tranquille Sanatorium began its life as a ranch before the owners began caring for tuberculosis patients. It was converted to a
full hospital
in 1907, specifically meant to treat victims of TB. After treating more than 4,000 patients over the years, it closed in the 1950's and wild rumors began to surface that, at the time of its closing, there was no sign of patients or staff, though that has been more or less proven to be false.
It would eventually reopen, primarily serving as a hospital and training facility, but then shut its doors for good in 1985. You may actually recognize it from several movies, including the recent version of
The A-Team
, as well as several television shows.
Over the years
, there have been reports of mysterious floating orbs throughout the facility, inexplicable feelings of sadness, unease and sudden drops in temperature. There have also been reports of mysterious voices and spectral figures, including that of a nurse who was allegedly murdered by a patient.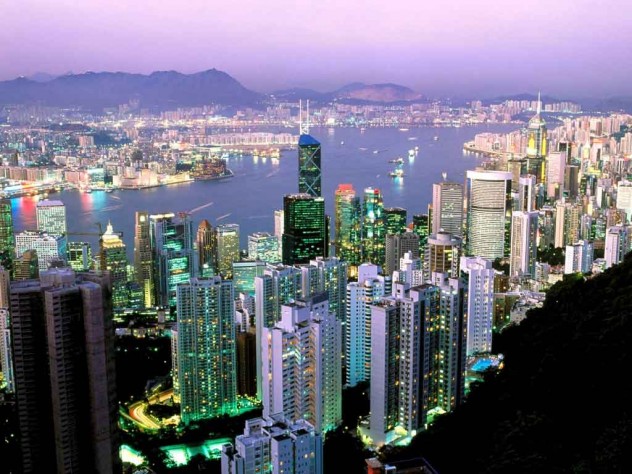 8-Sai Ying Pun Psychiatry Hospital
Hong Kong
Located in Hong Kong, Sai Ying Pun was a mental hospital built in 1892. It has come to be known as the High Street Ghost House due to the many tales of the supernatural that have emerged. It was initially used as living quarters for the nursing staff until World War II. At that time, it was rumored to have been seized by Japanese soldiers and used as
an execution hall
. Serving as a mental hospital from 1947 to 1961 (then the lone mental hospital in all of Hong Kong), it became a psychiatric out-patient facility until 1971.
Nowadays, you would never know of its ghostly rumors by looking at it, as it is a community center housing
several charity organizations
. When it was abandoned in the 1970's, rumors started to circulate of the sounds of a woman crying, or a loud, thunderous sound emanating from the building. Mysterious footsteps, visions of a devilish man appearing on the second floor before bursting into flames and decapitated spirits wandering the halls at night have all been reported.
7Nocton Hall Hospital
England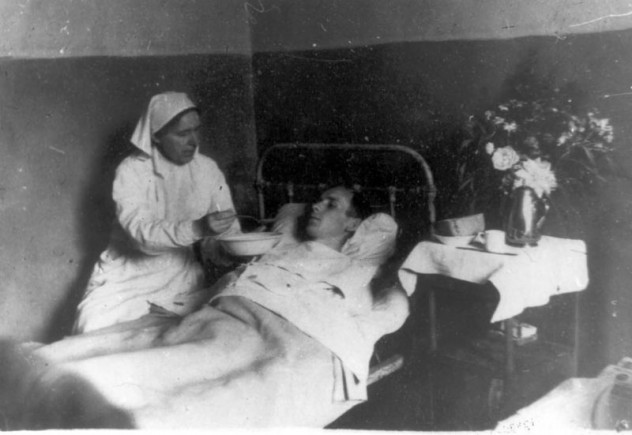 Unlike most other hospitals,
Nocton Hall
began life as a stately manor home until World War I, when it was taken over and used by American forces as a place for injured soldiers to rest and recuperate. It was used again during World War II as a military hospital and has been used in a similar manner ever since, including as an American military hospital during the Gulf War. The intimidating building was abandoned in 1995, and multiple cases of arson rendered it unusable again.
Stories abound of one ghost in particular haunting the grounds–a sobbing spirit of a young girl whose presence has been reported by various people who have stayed at the building. She is said to haunt one specific bedroom more than others, with numerous people claiming to have been awoken at exactly 4:30 in the morning to see the spectral girl standing at the foot of the bed, crying. The story continues that she is apparently the ghost of a servant girl who was raped and murdered by the son of the man who owned Nocton Hall before it became a military hospital.
6Old Changi Hospital
Singapore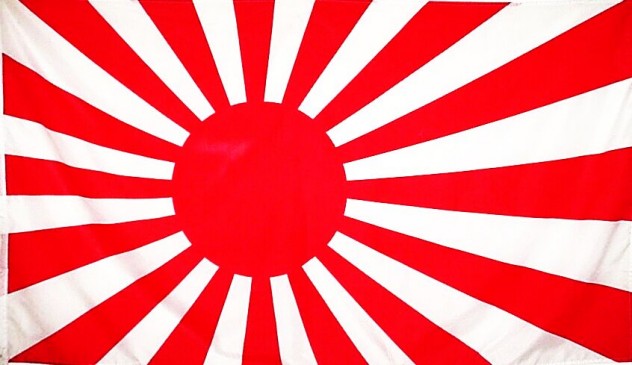 Built in 1935, Old Changi Hospital has become known as one of the most haunted sites in all of Singapore through the years. At the time it was built, it served as the Royal Air Force Hospital and was later used by the Japanese as a prison camp. It was right around this time that Old Changi Hospital became a torture chamber.
It should not come as a surprise then that there are
regularly reported sightings
of ghosts believed to be the victims of the Japanese. These days the now-abandoned building, which ceased operation in 1997, has been the site of many supernaturally themed shows, as camera crews attempt to catch evidence of an otherworldly presence in the decrepit, spooky rooms and corridors. Visitors to Old Changi also often come away with frightening stories of strange noises and encounters and, occasionally, feelings of nausea or tales of sensing a spirit following them even after they've left.
5Ararat Lunatic Asylum
Australia

Today it is known as Aradale, but when it opened in 1867 it was called Ararat Lunatic Asylum, and it was the largest in all of Australia, featuring some bizarre and horrifying methods of treatment. Throughout its time as a functioning mental health "care" facility, Ararat housed tens of thousands of patients. It was also reportedly home to some of the most dangerous and violent psychotics in the world.
It remained open for 130 years, during which time a staggering
13,000 patients died
there–probably why it is known as one of the most haunted places in all of Australia. The facility closed in 1998, but it was shockingly reopened three years later by the Northern Melbourne Institute of Technical and Further Education as a campus for the Australian College of Wine. Ghost sightings are still frequent, and haunted tours are given through various parts of the facility including the morgue. We're sure that probably isn't the slightest bit terrifying.
4Severalls Hospital
England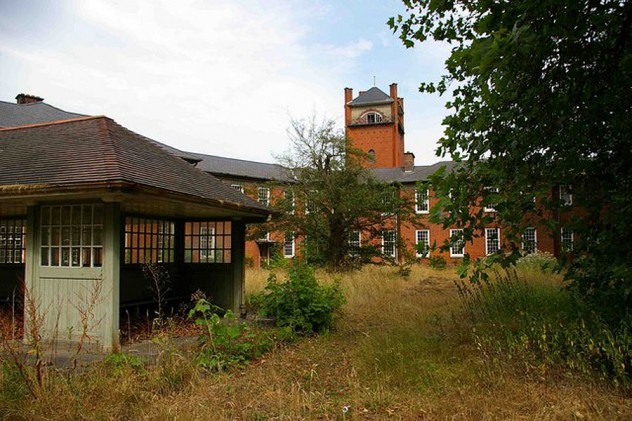 There's something especially terrifying about psychiatric hospitals, which is probably why so many are rolling in rumors and speculation about hauntings. Severalls Hospital in Colchester, England is no different, and it probably doesn't hurt its
haunted reputation
that it was once known for conducting psychiatric experiments like full frontal lobotomies and substantial electroshock therapy.
In a rather terrifying twist, it has been suggested that these treatments, which were deemed cures, were used on people who exhibited moodiness or teenage defiance. Also as frightening is the fact that several of the female patients were committed by their families after birthing bastard children, often the result of being raped.
The hospital opened in 1913, with actual psychiatric treatments shutting down in the early 1990's. It closed altogether in 1997, and it has since been subject to rampant vandalism but has remained otherwise largely untouched. Of course, it likely will not remain untouched for long, as current development plans could result in the hospital being torn down in order to repurpose the land. Still, ghost hunters frequent the facility and are particularly drawn to the mortuary (because why wouldn't they be drawn to the mortuary?).
3Athens Mental Hospital
Ohio, USA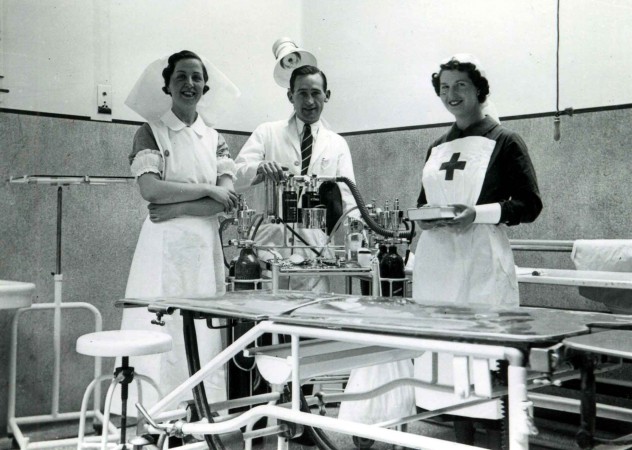 The Athens Mental Hospital, located in Athens, Ohio, opened its doors in 1874 and over the years adopted a few different monikers, including the Athens Hospital for the Insane, and it stayed in operation until 1993. By the 1950's, the hospital was treating more than 1,800 patients at once, and became famed for the infamous lobotomy procedure and housing violent criminals. Over time, the hospital became known as The Ridges, though its history has been somewhat shrouded in mystery.
The mystery is largely due to the fact that any information about patients is kept under tight wraps, with special permission needed from the state of Ohio to gain access. There are also more than 1,900 people buried on the grounds, with their headstones marked by number only, no names attached. Eventually, a large portion of the grounds was given to Ohio University.
One thing that gives this hospital an extra creep factor is the 1978 disappearance of a female patient. Her body was found a year later in an abandoned ward, and you can still see a stain on the floor where her corpse was found, more than
three decades later
.
2Taunton State Hospital
Massachusetts, USA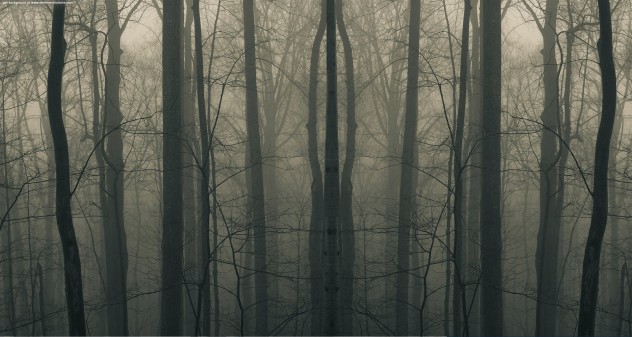 Located in Taunton, Massachusetts, Taunton State Hospital was built in 1854 as a psychiatric hospital, and it boasts a rather horrifying history. One of the hospital's most famous patients was Jane Toppan, a serial killer who confessed to having murdered at least 31 people while working as a nurse. And yet, according to some of the stories, the people who ran Taunton State Hospital may have actually been even more terrifying than many of the criminally insane patients it housed.
Rumors persist that some of the doctors and nurses would take the (obviously unwilling) patients into the basement and use them to conduct satanic rituals, and in its later years both patients and doctors reported feeling a tremendous sense of unease when even approaching the door to the basement. Reports abound of a "
shadow man
" who would crawl on the walls and watch the patients. At least you wouldn't feel lonely, right?
1Beechworth Lunatic Asylum
Australia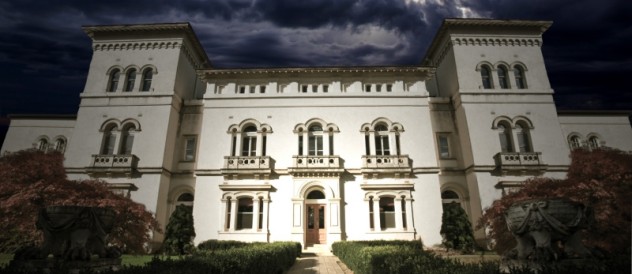 Originally known as Mayday Hills Lunatic Asylum, Beechworth was a sister hospital to Ararat in Victoria, Australia, and was open for 128 years before shutting its doors for good in 1995. Both Beechworth and Ararat were opened in the same year after Victoria's lone mental institution suffered became overcrowded. At its height, Beechworth housed roughly 1,200 patients, and it was remarkably easy to have someone committed, requiring only two signatures to do so.
There were reports of mysterious deaths and disappearances at Beechworth, and in the facility's first laboratory for experimentation, operations and autopsies, jars filled with body parts
adorned the shelves
throughout the room. These jars have since vanished, as a fire took part of Beechworth in the 1950's and the jars disappeared sometime around the restoration of the facility. Of course, when you consider that Beechworth's first superintendent believed the moon caused insanity and therefore would never go out at night without an umbrella, some of these practices begin to make a big more sense. Overall, nearly 9,000 patients died at Beechworth, including a young girl who was mysteriously thrown from a window, her death going unsolved. Don't worry–ghost and murder tours are
still offered
at the facility.