Everyone is looking for the scarcest, bloodiest, creepiest haunted house right? Well, here is a list Published by FrightFind that I thought would help you out! So get out there.....and SCREAMMMMMM your little heart out!!! Happy Halloween everyone! Stay safe but enjoy my FAVORITE HOLIDAY EVER!!!!!!!!!!!!
Top Haunted Houses in America
2018 Guide to the Scariest Haunted Attractions in Every State
At the start of each Halloween season, there are a few hotly anticipated traditions: Oktoberfest celebrations, costume parties, pumpkin beer, pumpkin spiced lattes, pumpkin bread, gorging on candy corn until you puke, scaring your little sister, etc. However, there is one event that stands above all: FrightFind's annual guide of haunts.
As always, we are not here to rank or tell you which killer clown (Pennywise) is scariest; we are just here to bring you at least one haunted house to visit in every state. Some haunts draw thousands; some draw dozens. We have some repeat top haunts, but we left room for some new blood. But enough waiting – Prepare yourselves for FrightFind's top haunts in every state – 2018!

Are you insane enough?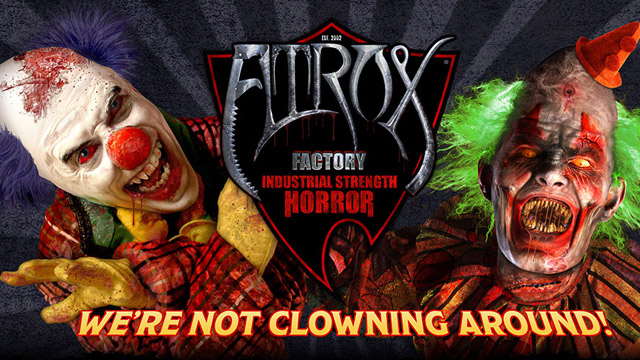 Our 2018 winner for the state of Alabama climbs to the top spot after a 3rd place finish last year. ATROX Factory in Leeds touts itself as the largest haunted attraction in the southeast, with "50,000 square feet of mind-numbing terror and over ¼ mile of twisted hallways and shocking surprises!"
A couple new features for 2018 are what put this scare-fest in the top spot: The Altered State 4D experience, where guests are literally strapped in and cannot escape once they enter. Not for the faint of heart! Not recommended for anyone who gets motion sickness or claustrophobia. Also, after 20 years, they are bringing back The Return of Slain Manor. The top haunt in Alabama is sure to have something for all fear-seekers!
FrightFind It: Atrox Factory in Leeds, AL
Runner Up: Warehouse 31 in Pelham, AL


Anchorage's Oldest Haunted House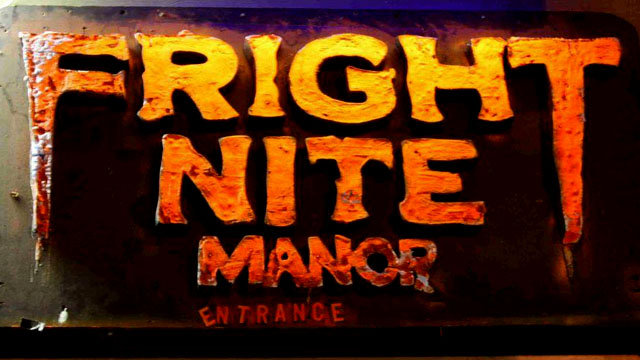 Anchorage's Fright Night Manor takes top honors in the state of Alaska for the third straight year! Founded in 1985, this mostly family-friendly haunt is looking to secure a new location currently but it will be up and running.
If you like clowns, clowns, and more clowns, this is the place for you. The plan is for a large clown room, separate Nightmare on Elm Street and Zombie areas, and huge spiders. Expect scary 3D effects with your $15 ticket. Great scares around every corner, but not recommended for the very young.
FrightFind It: Fright Night Manor in Anchorage, AK
2015 guide to the top haunted houses in America?

A Haunted Tale of Violence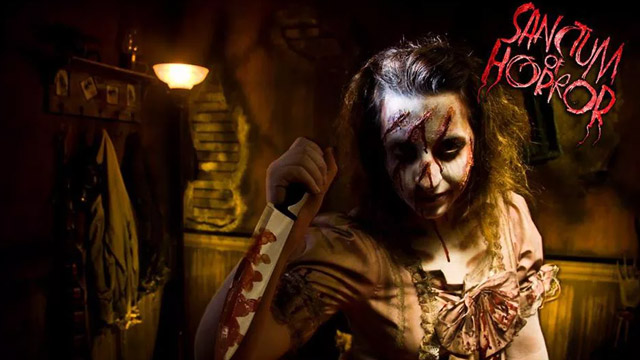 Sanctum of Horror has been thrilling guests in the East Valley for the last 7 years. Visitors come from as far away as Tucson to experience the intensity of this haunt. One guest said, "If you live on Mars, take the 33-year journey and give this place a visit."

While traversing this haunt, you will find yourself reliving the dark and twisted tale of Lenore. You'll wind your way through the memories of a young girl whose tortured soul is confined within the walls, forcing you to relive the violence that she once inflicted upon her very own family.

FrightFind It: Sanctum of Horror in Phoenix, AZ
Runner Up: The Crypt Haunted Attractions in Mesa, AZ
Undertakers, Morticians and Grave Diggers, oh my!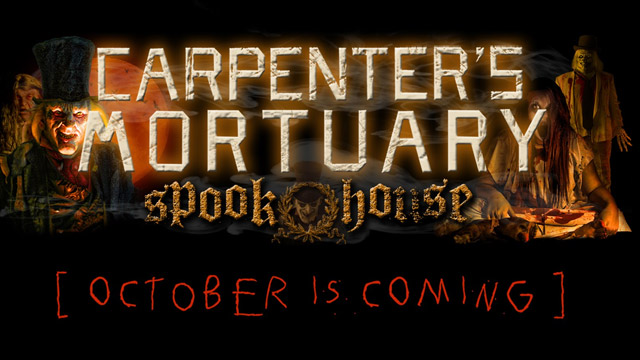 Charlie Bookout tells us that Carpenter's Mortuary Spook House is unique in that it occupies a historic 1929 building that once actually served as the Funeral Home for Gentry, Arkansas.

The haunt as it is known today has been successfully scaring thrill-seekers since it opened in 2014, but the artists who run Mortuary Studios have been sharing their passion for the paranormal at this location for over 30 years.

"We only use real ghosts . . . Just kidding," says Bookout. "There are from 20 to 25 talented actors roaming the halls of Carpenter's Mortuary Spook House each night."

FrightFind It: Carpenter's Mortuary in Gentry, AR
Runner Up: Fear Factory 501 in Jacksonville, Arkansas



Four Horrifying Haunts in One!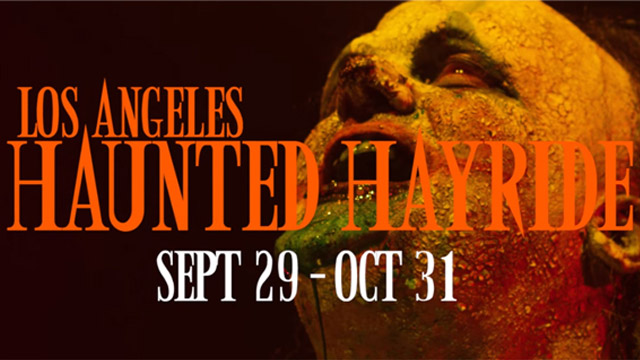 The Los Angeles Haunted Hayride is our top haunt for the great state of California. While the hayride is cast as the main event, the haunt actually houses 4 separate attractions in one. Guests enter into Purgatory where they interact with the living dead; they traipse through the Haunted Village, and take a ride on undead horses on the "Scary-go-Round."

LA's favorite haunted hayride, celebrating its tenth year in operation, has a little something for everyone. While the travels through Purgatory may not be suitable for those under 8 years of age, locals are said to offer "Tricks and Treats" for the youngsters, and hot food and snacks are served up at the "Grubshack."

FrightFind It: Los Angeles Haunted Hayride in Los Angeles, CA
Runner-Up: The Queen Mary's Dark Harbor in Long Beach, CA

Largest "Scream Park" in Colorado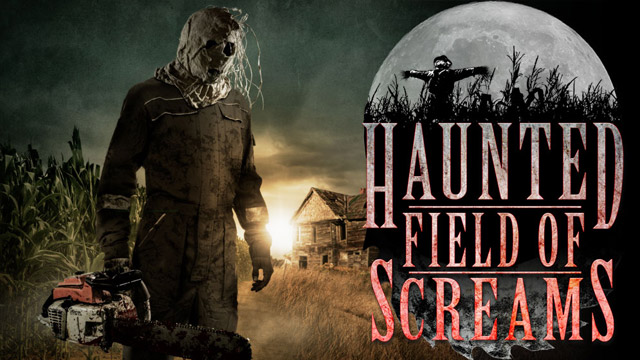 This 40-acre corn field located in Thornton Colorado is hailed as the state's "largest scream park." With four different haunts in one, this hair-raising haunt is so intense it's not recommended for those 12 and under.

Guests are hunted by maniacal killers as they traverse through the torture chambers of "Condemned," the haunt's first attraction. Those who manage to escape will hitch a ride on a paintball-toting trailer outfitted to exterminate hordes of the undead. If zombie annihilation isn't too much to handle, guests make their way through Dead Man's Maze where the night's darkness casts dizzying shadows that confuse the senses. Finally, guests will come face to face with the evil outcasts left behind at an abandoned freak show in the CarnEvil in the Corn.

FrightFind It: Haunted Field of Screams in Thornton, CO
Runner Up: 13th Floor in Denver, CO

Now Featuring a Funhouse of Fear!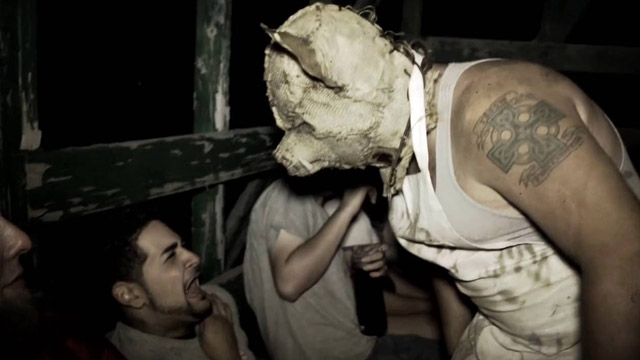 Our top haunt for Connecticut goes to Legends of Fear! Guests have been enjoying thrills and chills at Legends of Fear for 22 years! The haunt includes five different attractions, all dead set on hearing guests scream!

Hike the Melon Head Revenge Trail through the haunted forest and be hunted by demented souls who are thirsty for blood. Edgar, the mad mortician, invites you to join him in his Hemlock Manor Mortuary for a grand tour from which you may never return. Guests have a chance to repent their sins at Pine Hills Parish and pick their way through the Dark Harvest where evil lurks around every corner. The all-new Funhouse of Fear will be introduced this year and is sure to make guests howl with laughter.

FrightFind It: Legends of Fear in Shelton, CT
Runner Up: Dark Manor Haunted House in Norwich, CT
This land is not your land. Or mine.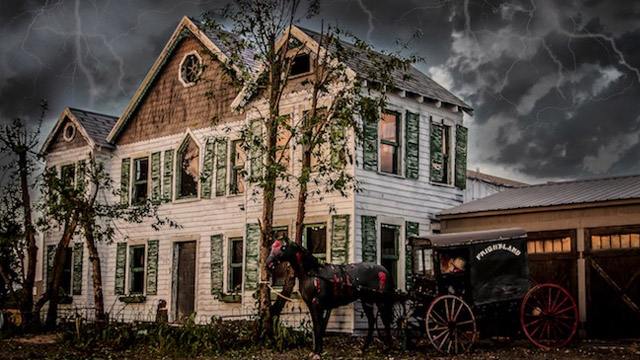 Frightland features 8 haunted attractions including the Haunted Barn, a Horror Hayride, Idalia Manor, Fear, The Attic, Ravenwood Cemetery, Zombie Town, and Zombie Prison. Not to be outdone by the competition, they also offer carnival rides, games, and food. Get unlimited rides with a Frightpass or VIP Frightpass. This is all on top of a DJ spinning the haunted hits while giving out prizes to the terrified crowd. It's like they are paying you!

FrightFind It: Frightland in Middletown, DE
Runner Up: Nightmares Haunted House in Laurel, DE

A Neighborhood Fright Fest!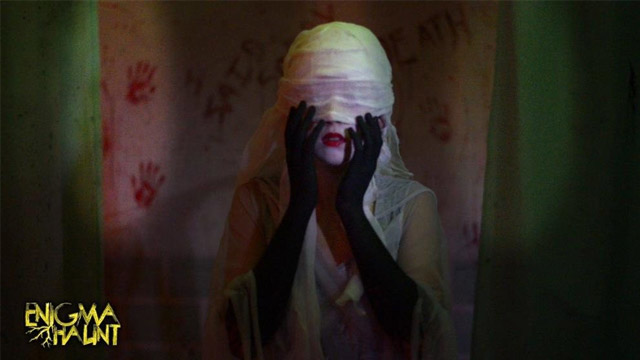 Enigma Haunt of Boca Raton, Florida is a family-owned and operated attraction that went from casually scaring neighborhood kids, to "the most terrifying and entertaining season yet!" Taking the top haunt for Florida this year, Enigma started as a Halloween home-haunt 19 years ago, and has blossomed into the award-winning themed extravaganza that it is today!

Enigma Haunt is a 2-story, 19,000 square foot indoor haunt that offers three attractions, each more insidious than the last. Cursed, Twisted Mayhem and Realms of Terror each offer a gruesome glimpse into the violent history of South Florida. The lurid legends that have been passed from generation to generation, lend validity to the otherwise surreal reality within the house of horrors. Enter, but be warned, history has a way of repeating itself.

FrightFind It: Enigma Haunt in Boca Raton, FL
Runner Up: Murder House in Tampa, FL
The Devil went down to Georgia, and never left!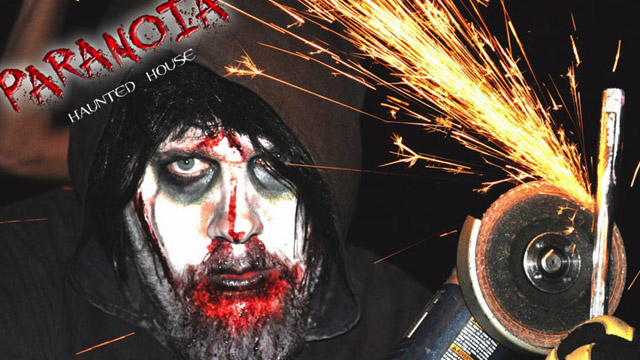 You'll have to go all the way down to Canton to find our top haunt for Georgia. For the second year in a row, Paranoia Haunted House takes our number one spot. This year, the haunt features an attraction called "Carnage" that promises to unleash the deepest, darkest desires of the human mind. Desires that are downright evil. If you make it through the Carnage, you'll head down to the bayou, where there's more to worry about than 'gators or ratt'lers… Once called Bergeron Bayou, townsfolk started noticing a terrifying trend… Those who visited the Bergeron Bayou were never heard from again. That's when they started calling it… Blood Bayou.

FrightFind It: Paranoia Haunted House in Canton, GA
Runner Up: Camp Blood in Carrollton, GA
Terror in the Tropics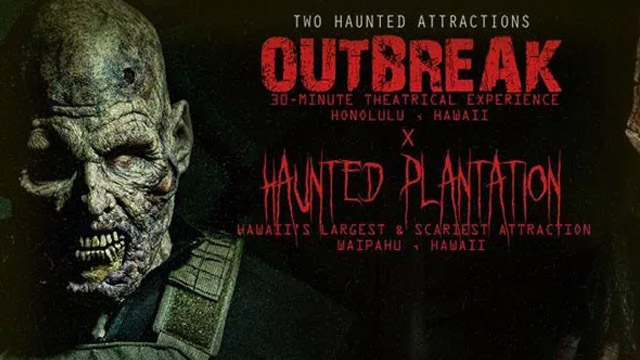 Hawaii's top haunt for the second year running is the Haunted Plantation in Waipahu on the island of Oahu. While the haunt is located in a tropical paradise, it is also smack in the middle of a real haunted village. The spirits of Old Hawaii are said to taunt and chase unsuspecting guests as they wind their way through the haunted jungle.

The website for Haunted Plantation features a stern warning; no children under 13 are allowed at the attraction, and pregnant women and people with breathing or heart problems are strongly discouraged from attending.

If you're brave enough to venture through the tropical terrors in this paranormal paradise, you'll discover why this is considered one of the top haunts in the country. Haunted Plantation has been featured on Syfy Channel, Buzzfeed, and the Travel Channel and is considered a staple holiday haunt for vacationers and locals alike.

FrightFind It: Haunted Plantation in Waipahu, HI
This Requiem is no Dream… It's a Nightmare!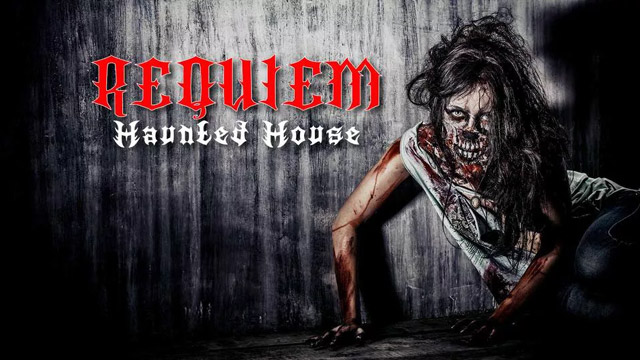 This year's top haunt for Idaho is considered the largest indoor haunt in Treasure Valley. Located in downtown Caldwell, Requiem Haunted House has grown to a staggering 10,000 square feet of hair-raising revelry. A family-friendly attraction, Requiem is considered appropriate for children 7 years and older. While they promise to scare the daylights out of thrill-seekers, they employ a glowing bracelet system to alert actors to tone down their terror level for kids and reluctant adults.

Requiem supports its community by donating $1 from every ticket sold on specified evenings throughout the Halloween season, and partners with anti-bullying campaign Don't be a Monster. This year's other recipients include the Caldwell Fire Department and the College of Idaho swim team.

FrightFind It: Requiem Haunted House in Caldwell, ID
Runner Up: Idaho Haunted Swamp in Albion, ID

A Zombie Battle + A Mind-Blowing Corn maze = Endless Fright and Fun!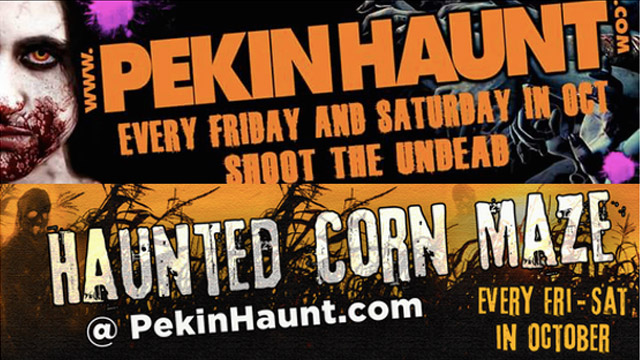 Top haunt for central Illinois is Pekin Haunt, which offers guests a chance to fire paintballs at "real-live zombies!" Guests pile into a double-decker Battle Wagon outfitted with 20 paintball guns, and blast their way through an onslaught of the undead, leaving a trail of carnage in their wake. After the adrenaline rush of a zombie ambush, guests are herded into a dizzying corn maze where they are lucky to make it out with their minds unscathed. Pekin Haunt is in its seventh year of operation and will be open every Friday and Saturday evening in October.
FrightFind It:
Pekin Haunt
in Pekin, IL
Runner Up:
Nightmares Basement of the Dead
in Aurora, IL
Where the Corn Stalks You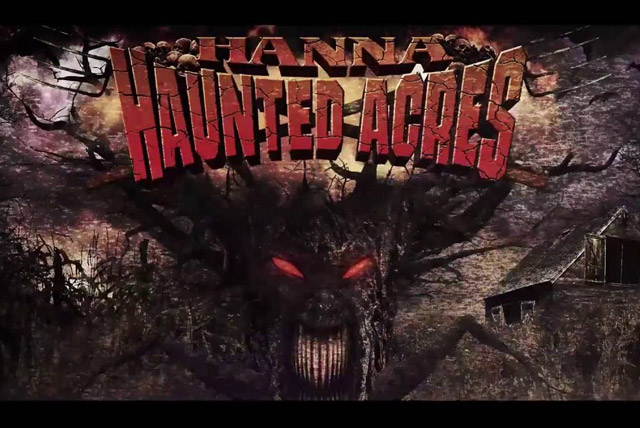 Hanna Haunted Acres is one of the most exciting and terrifying hunts in Indianapolis. It leaves many of its guests in tears! Featured on ABC and NBC, this haunted attraction is one worth the visit. Offering six spooky attractions such as the Field of Fiends, a walk-through corn
maze that
leaves it's victors wondering what's around every corner. Other activates include Outbreak, a zombie-themed attraction for all the post-apocalyptic fans out there.
There is something for everyone!
We All Fall Down!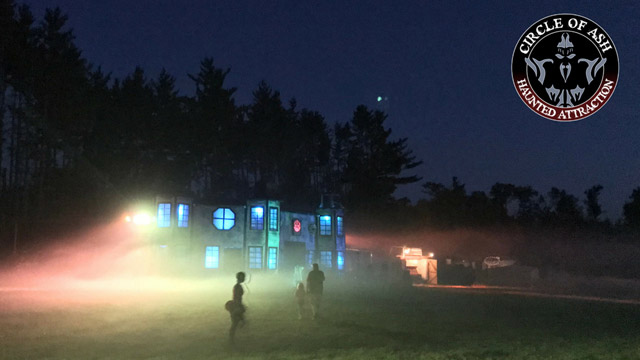 Forget the theme park, try the Scream Park! Opening Friday, Sept. 28th at 8pm, Circle of Ash is a must for all those haunted house fanatics. Many say this is a place that will strike genuine fear in you and leaving you wanting to more. This haunted attraction is located in a dark and desolate forest where all sorts of sinister things lurk. If you think you're brave and quick enough to elude the creepy creatures that haunt the cold nights, then we dare you to enter.
Prices range from general starting at $20 to Fast Passes at $35. Act fast, there is limited availability! Rides are $5 and include, Journey's End, a ride that will leave you deathly afraid as you're placed into a coffin and hear what your own funeral may be like. There is also an elevator ride as well as a trip through a dark mine. Keep in mind, the ride tickets are only available on site and are first come first serve. Murder mystery and escape rooms are offered too at a separate price.
FrightFind It:
Circle of Ash
in Central City, IA
Runner Up:
Thrasher's House of Terror
in Mount Pleasant, IA
Where no one can hear you scream.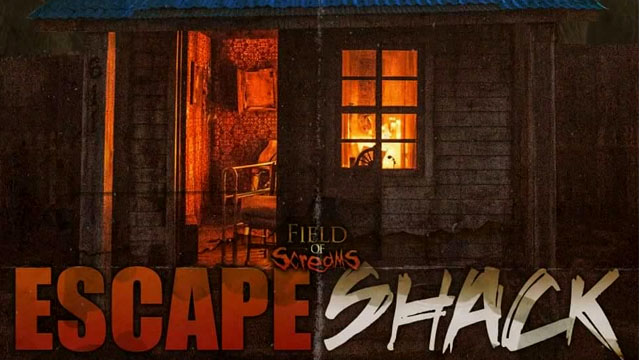 Field of Screams is an attraction that has people traveling from states all around. Going on its 15
th
year and opening Sept 28, general admission tickets usually go for $20, make sure to get them before they sell out!
People in Kansas know that this is the best haunt around and will leave unsuspecting visitors scared out of their mind. Here you can experience field filled with shifting cornfields and terrifying tunnels, this place is sure to make your skin crawl.
FrightFind It:
Field of Screams
in Maize, KS
Runner Up:
Zombie Toxin
in Junction City, KS
You may never check out.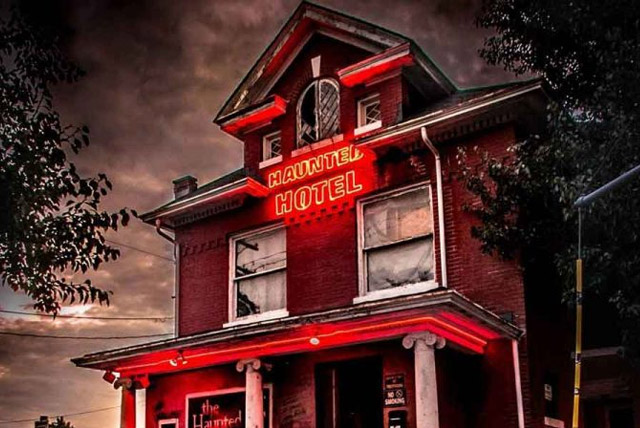 The Haunted Hotel is the longest continuous running haunted attraction in Kentucky. It's like the worst nightmare you've ever had, except you were never asleep. With bloody walls, being chased with chainsaws, and not knowing who or what will pop out around the corner, this hotel is not for the faint of heart.
People come from hours away to enjoy this creepy haunt. With very realistic actors and convincing sets, you'll be wanting to come back! Be aware that the attraction actors will touch you, this for sure will make the experience even more frightening and realistic.
FrightFind It:
The Haunted Hotel
in Louisville, KY
Runner Up:
The Devil's Attic
in Louisville, KY
Where the dead walk with the living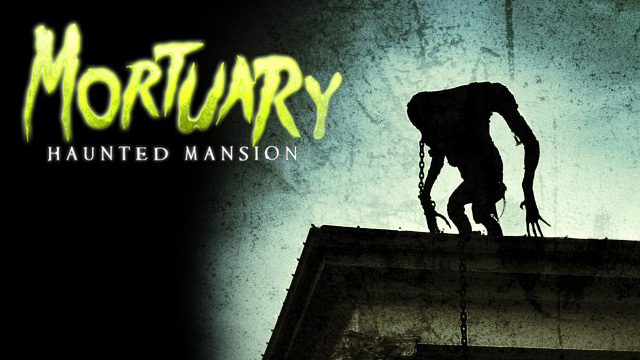 If the idea of mortuaries makes your skin crawl, then be cautious! This New Orleans haunted house was an actual mansion built in 1872 and functioned as a mortuary for 80 years! If that's not scary enough, the mansion itself may be haunted with real ghosts too! The attraction has been featured on shows like Ghost Hunters International and Discovery Channel's Ghost Lab. If you don't have goosebumps yet, the house is surrounding by a graveyard called, "The Cities of The Dead". Who knows what real ghost walk among the living. No saying who or what you'll run into here.
Be one of the tens of thousands of people to enjoy their haunted house attraction as well as 5 escape rooms!
FrightFind It:
The Mortuary
in New Orleans, LA
Runner Up:
Evil Visions
in Monroe, LA
Get here before they get you!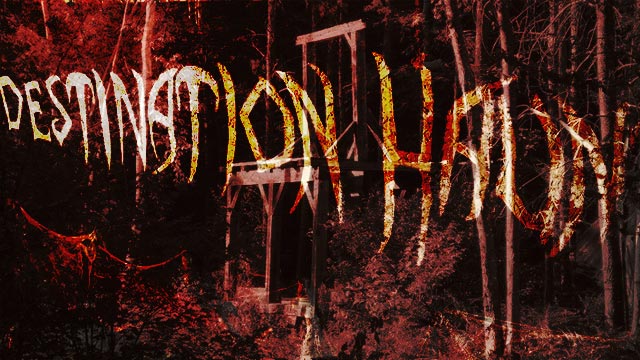 Voted most haunted attraction in Maine and New Hampshire, Destination Haunt has the thrills and chills you're looking for! Venture into haunted houses and take a walk…or run…through a dark haunted forest. This attraction has a lot to offer, including Scorched, The Butcher, The Outdoor Maze, Clown town, And many more!
FrightFind It:
Destination Haunt
in Lebanon, ME
Runner Up:
Haunted Grandview Manor
in Sanford, ME
Your new Halloween tradition.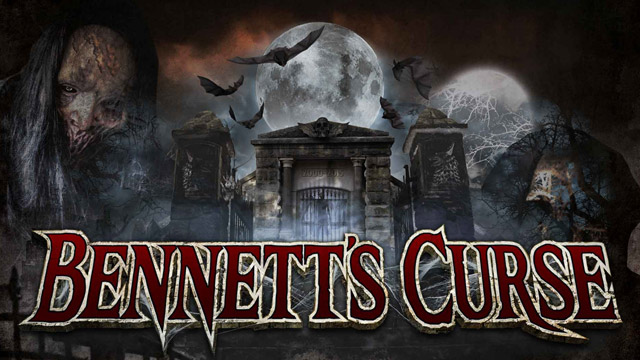 Featured on Travel Channel and in Haunted Attraction Magazine, this locally owned and family operated businesses is a must this Halloween season. Bennett's Curse Haunted Attraction is located in Baltimore and has provided the local area with a bone-chilling experience for the past 18 years. Sure to make you scream in fear, people come from all around to visit this haunted attraction. See for yourself what some call, the most original haunted house they've ever been to. It will leave even the toughest of people scared and screaming.
FrightFind It:
Bennett's Curse
in Baltimore, MD
Runner Up:
Laurel's House of Horror
in Laurel, MD
FREE ADMISSION TO MILITARY!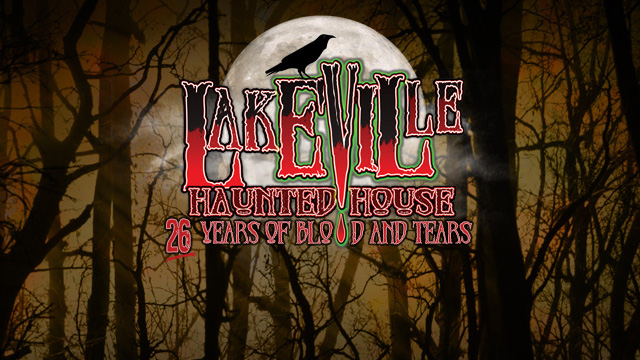 Come walk among evil spirit and Lakeville Haunted House, where even if you're alone, there always feels like someone is watching you. They provide a great experience with plenty of scares to keep you on your feet! This Haunted House is awarded for its creative themes and ideas along with unsuspecting jump scares. There's something for everyone to be spooked about.
FrightFind It:
Lakeville Haunted House
in Lakeville, MA
Runner Up:
13 Nights at Jiminy Peak in Hancock, MA
Discover HUSH Fall's secret… if you dare