Poisoning of Timothy O'Bryan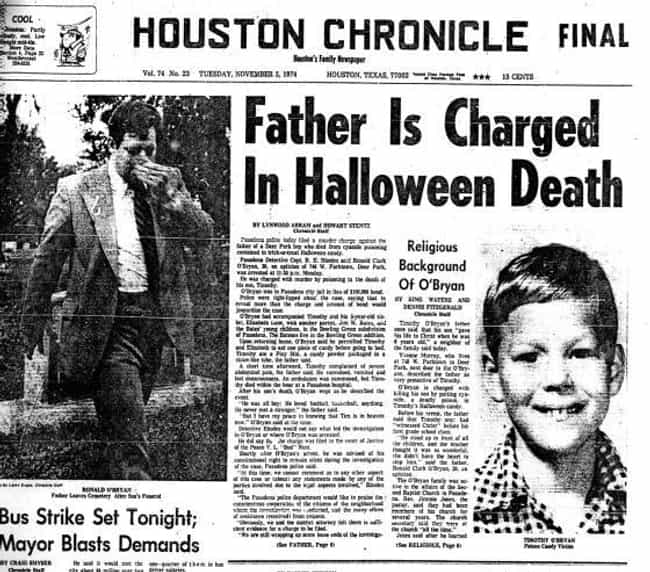 While the vast majority of Halloween scare stories about razor blades in apples or poisoned candy are either urban legends or moral panics, one story is, unfortunately, completely true. And it had nothing to do with a demented stranger randomly killing children. Eight-year-old Timothy O'Bryan had a packet of Pixie Stix given
to him by his father Ronald
to cap off his trick-or-treating. He almost immediately went into convulsions, and died an hour later.
The death sent the O'Bryan's small Texas town into a panic, and the police determined that the Pixie Stix that Timothy ate were laced with cyanide. When Ronald's story kept changing, police began investigating him. They found him to be deeply in debt, and that he'd taken out massive life insurance policies on his children. Police found that other O'Bryan children had also been given the candy by their dad, but hadn't eaten them.
Ronald O'Bryan was found guilty of murder, sentenced to death, and executed in 1984.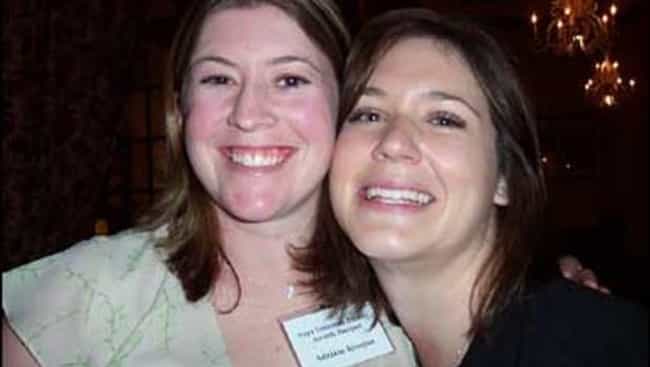 Late on Halloween night 2004, roommates Leslie Mazzara, Adriane Insogna, and Lauren Meanza went to bed after handing out candy. Meanza was woken up at 1AM by the sounds of a scuffle. Not knowing what was happening, she ran in terror from the house and hid in the backyard, watching an assailant climb out of a window. When the coast was clear, she ran back upstairs, and found both of her roommates butchered.
In the course of the investigation, FBI agents found cigarette butts near the scene of the crime that matched blood evidence inside the house, but found no known matches in any DNA databases. Officers and FBI agents spoke to nearly 1,500 persons of interest during the investigation of the double murder including

one of Insogna's friends, Lily Prudhome. Her husband,
Eric Copple
, became a person of extreme interest during the investigation when he refused to give a DNA sample to exclude him from the suspect pool. Nearly a year after the commission of the crime, Copple turned himself in and confessed to the deaths of his wife's friends while giving no motive for the execution of his crime.
If the nature of the murders wasn't heinous enough, consider the fact that Copple was, at the time of the murders, only engaged to the friend of one of his victims and carried on with the wedding thinking his crimes would not be tied to him. This quote from Adriane Insogna's mother, Arlene Allen, gives a chilling insight into a murderer who thought he got away with it.
"You are the man who is so cruel as to invite me, the mother of the woman you murdered, to stand up for you at your wedding, to read scripture to you of love and death and to bless your union. Throughout that weekend you brought me into the heart of your family, knowing all the while it was you who destroyed mine."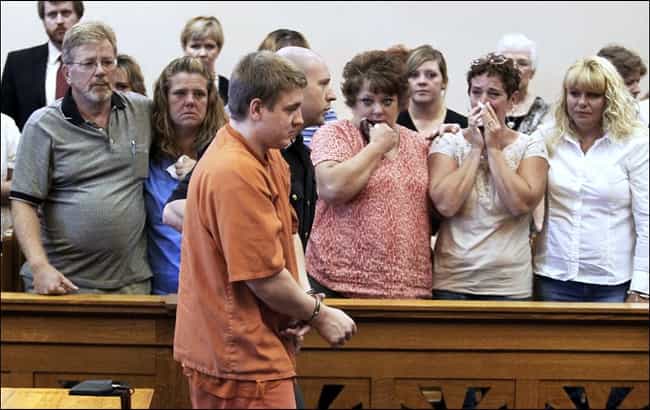 On Halloween 2010, Ohio teenager Devon Griffin returned home from Sunday church services to find the corpses of his brother Derek, mother Susan, and Susan's new husband William Liske.
The killer had bludgeoned Derek with a claw hammer, shot William five times with a .22-caliber pistol, and raped
Susan before shooting her three times.

Devon was so traumatized he could only say it was like "something out of a haunted house."

The killer was found to be William Liske's son from a previous marriage, William Liske Jr., who had a history of schizophrenia and violence. Liske was picked up at a halfway house, and pleaded guilty to all three murders. He committed suicide in prison in 2015.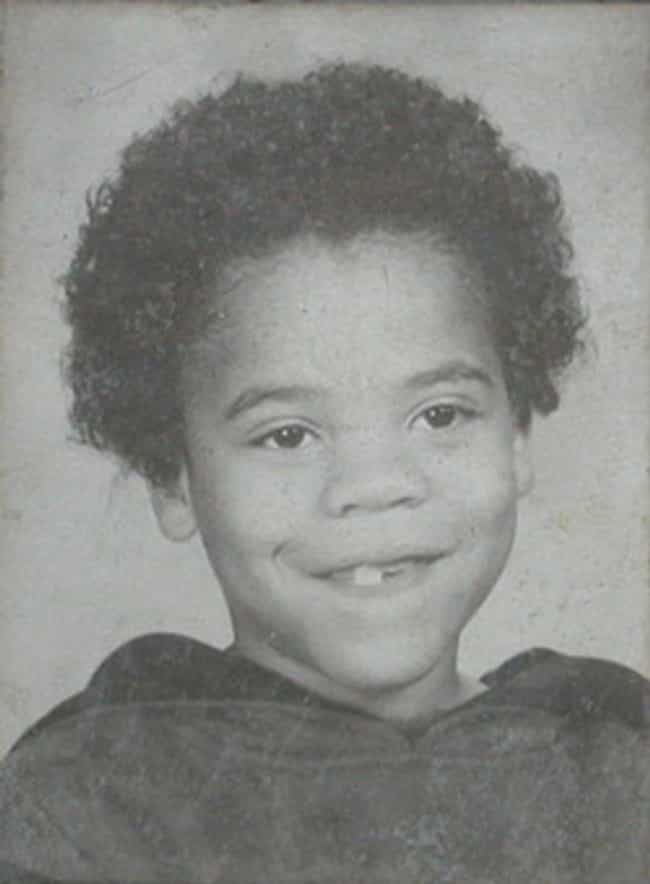 Seven-year-old Las Vegas boy Tony Bagley went trick-or-treating on Halloween night in 1994 with his sister, aunt, and mother. They were walking down the street when a man in a hoodie ran towards them with a gun and opened fire, killing Tony. He then jumped into a waiting car and drove away. The killer has never been caught, and police speculated that the shooting was revenge against Tony's father for a drug deal gone wrong.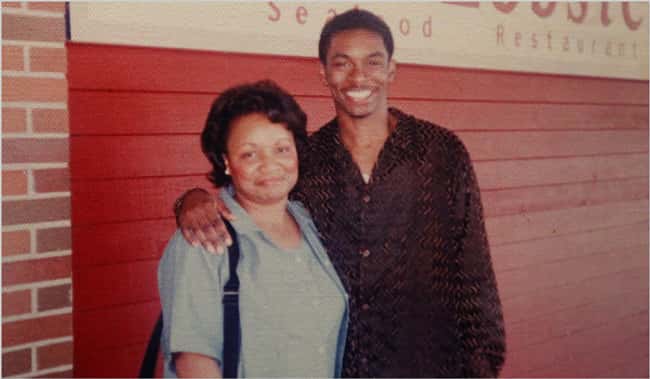 Bronx resident Karl J
ackson was a 21-year-old data entry clerk at Morgan Stanley. On Halloween night 1998, Jackson went with his girlfriend to pick up her young son from a party. While there, some teenagers threw eggs at their car But the classic Halloween prank soon turned really ugly.

Jackson got out of his car, exchanged words with the throwers, and got back in the car. Then one of the teens pulled a gun and shot Jackson through the head, killing him instantly. Police arrested 17-year-old Curtis Sterling for the murder, and New York cracked down on egg-throwing pranks.
The Woodbridge Abductions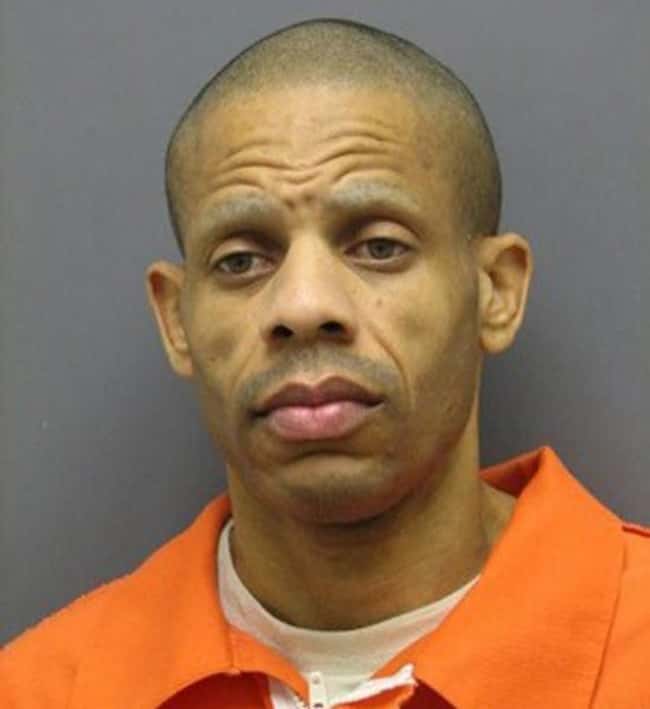 I
n 2009, three teenage girls were abducted by a man with a gun on their way home from trick-or-treating in Woodbridge, Virginia. All three were taken at gunpoint to a wooded area, and two were sexually assaulted. The third girl was able to call her mother, causing the rapist to flee. Two years later, police arrested Aaron Thomas, who was already suspected in dozens of sexual assaults from 1997 until then. Thomas pleaded guilty in 2012 to the three kidnappings.
Death of Yoshihiro Hattori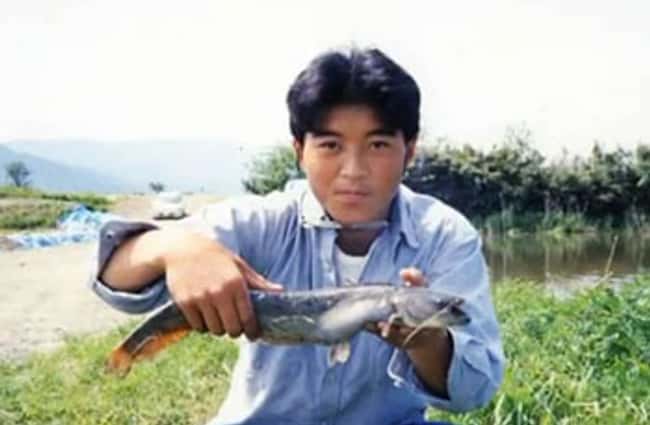 Yoshihiro Hattori was a Japanese exchange student living in Baton Rouge as part of the American Field Service program. On Halloween night 1992, Hattori and the young son of his host family went to a Halloween party for AFS students. Unfamiliar with the neighborhood were the party was, the boys rang the doorbell of the wrong house.

When they got no answer, they started walking back to their car. The owner of the home, Rodney

Peairs

, then opened the door armed with a 44 Magnum revolver. Hattori turned around and said "we're here for the party." Claiming he feared for his life and that the exchange student was "scary," Peairs shot Hattori at point blank range, hitting him in the chest and killing him.

Peairs and his wife then went back into their house and waited 40 minutes for the police, who questioned him and let him go. Only when both the governor of Louisiana and the Japanese consulate got involved was Peairs actually arrested, after which he was acquitted of manslaughter.
Murders of Ronald Sisman and Elizabeth Platzman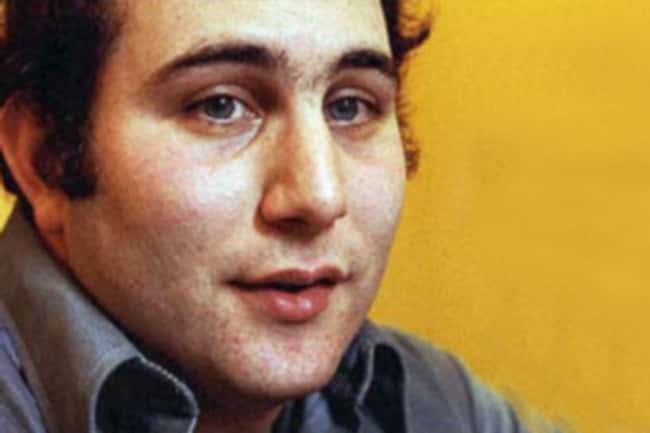 Sometime in the early hours of Halloween 1981, Manhattan couple Ronald Sisman and Elizabeth Platzman were murdered in their Chelsea apartment. The couple was severely beaten before being shot in the head, execution-style, with the apartment completely ransacked. New York police initially believed drug money to be the motive, but then the case took a turn for the bizarre. A prison informant claimed that one of his fellow inmates had predicted the crime weeks before it actually happened. That inmate turned out to be the "Son of Sam" killer, David Berkowitz.


Berkowitz had long been rumored to be involved with a satanic cult that helped him with some of the murders. According to the informant, Berkowitz had told him that his cult was planning to enter a residence near Greenwich Village (Chelsea would qualify for that) on Halloween to carry out a ritual murder. When questioned,

Berkowitz claimed

that Sisman had footage of one of the "Son of Sam" shootings and was planning to hand it over to the authorities in exchange for dropping some drug charges.

While no evidence was found to support Berkowitz's claims, he was basically right about the description of Sisman's apartment. The killings are still unsolved.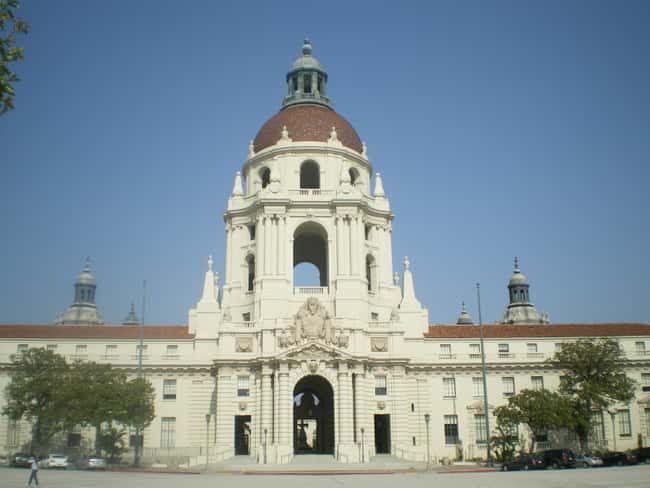 On
Halloween night
1993, a
group of five Pasadena Bloods gang members opened fire on trick-or-treating teenagers returning from a party, killing three and wounding three others. The gang members were soon arrested, and police determined they had fired at the wrong people, randomly shooting a group of kids, rather than their intended targets. Three Bloods were found guilty of the shootings.
The Murder of Martha Moxley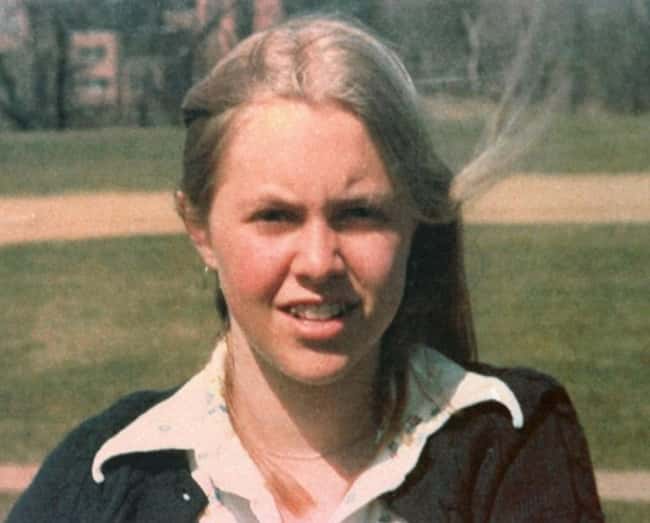 The night before Halloween 1975, Connecticut teenager Martha Moxley left her house to attend a neighborhood party. Her body was found the next morning beneath a tree in her backyard, brutally beaten by a golf club.

Twenty-five years went by until Michael Skakel, who was also 15 at the time, was arrested, charged, and convicted of her murder. The case drew worldwide attention since Skakel was a nephew of Robert F. Kennedy's widow. Because of his family's wealth, he had lived life in and out of rehab for alcohol, trying out for the Winter Olympics, and flunking out of multiple schools.

Skakel's alibi seemed bizarre - that he had been masturbating under that tree earlier the same night (accounting for DNA found on the body), but that he had no connection to the crime. He had a letter written on his behalf by Robert F. Kennedy, Jr., and after numerous appeals, was given a new trial in 2012 due to prosecutor misconduct and a poor defense. He's currently out on bail, waiting for the new trial to start.